Do you need a harmonica?
We can ship one to you today
https://sonnyboysmusicstore.co.uk/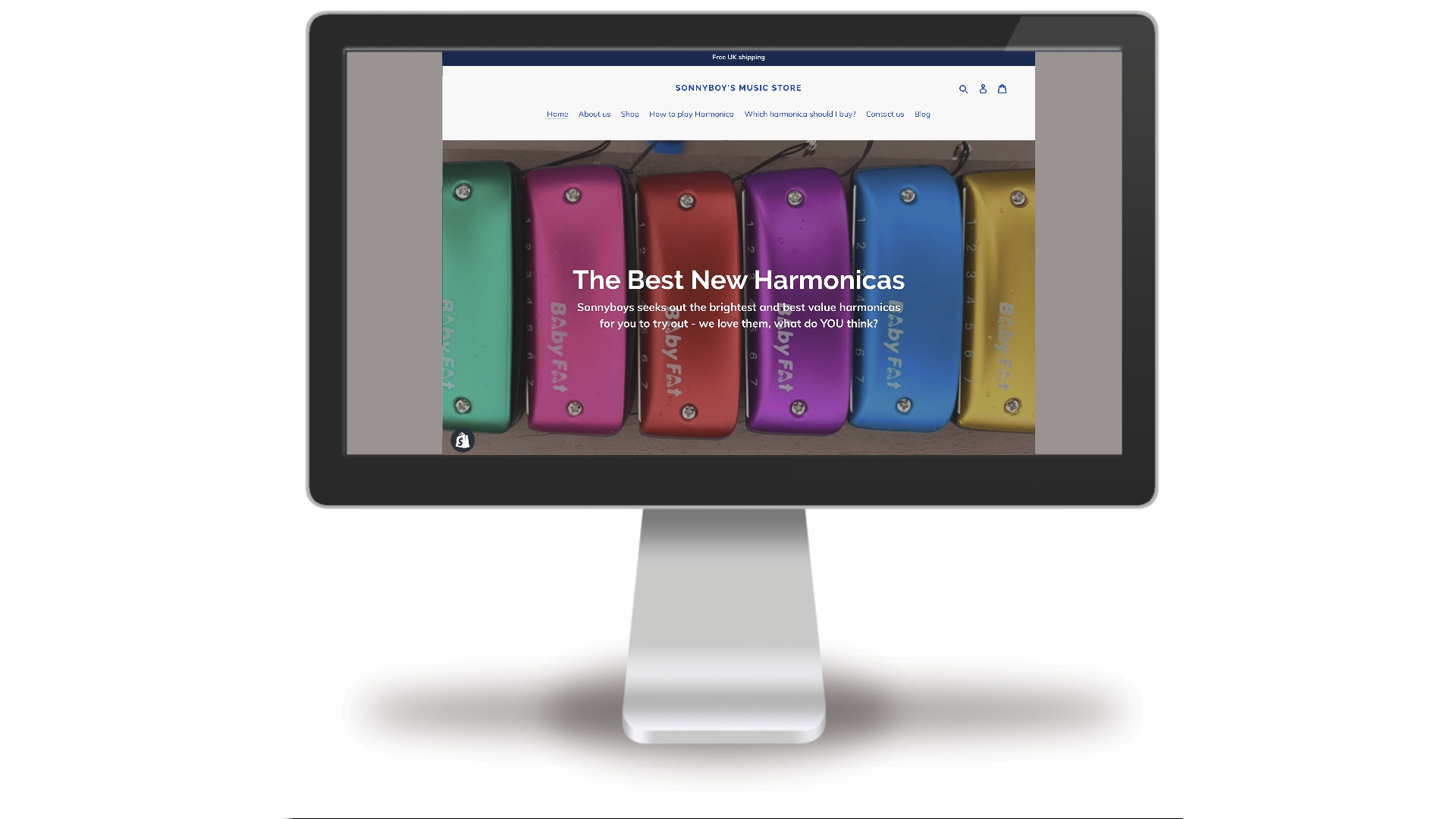 WE LOVE HARMONICAS !
"As the UK's first full time harmonica teacher, I want my students to get great harmonicas at the right prices!" Ben Hewlett
We are so sure you will love them we offer you a money-back guarantee!
Pete Smith and Ben Hewlett are both passionate harmonica players and have a combined 45 years of playing.
They created Sonnyboys Music Store in 2008 to provide excellent harmonicas to harmonica players at great prices and with minimum fuss and maximum transparency.
They locate the best sources of harmonica having got to know personally the people who manufacture instruments. They have visited many harmonica factories including Hohner, Seydel, and four factories in Asia.
Pete and Ben like to have a video for every product offered for sale so you can actually hear it being played and take a good look round it. No other harmonica supplier does this.
Order with confidence
No quibble money back guarantee if you are not satisfied
Just return the goods within 28 days for a refund
Buy direct from a UK stockist who speaks English and has a phone. Dispatched quickly by 1st class mail
Please note - if you buy products from Ali Express or from China imported to the UK, they might appear to be cheaper but they will take a looooong time to reach you (up to 40 days), are subject to

HM customs import duty, vat and Royal Mail handling fee

, and if there's a problem or you need to speak to someone or return them to China? ...hmm
"We are harmonica players and teachers and we have a long term view on this subject. Not only do want you to get great instruments but also we want to help you learn to play better and have fun with your harmonicas.
We will give you a beginners course free with all orders and if you would just like a dabble there is a sample course (no purchase needed) on www.playharmonica.co.uk"
Go well, blow well!
Ben Hewlett and Pete 'Jellylegs' Smith