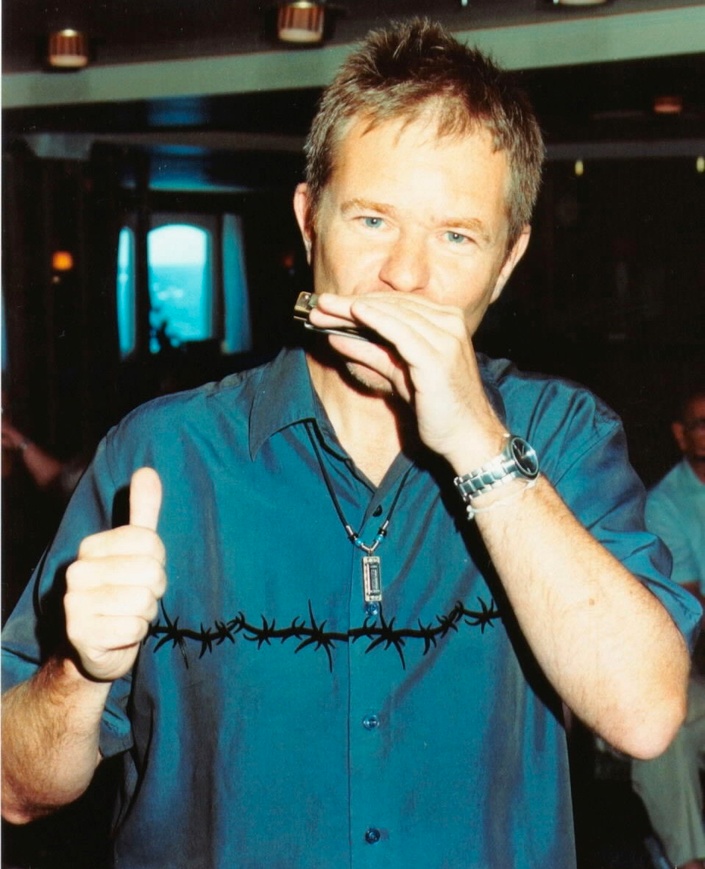 BRONZE MONTHLY MEMBERSHIP of the Ben Hewlett Harmonica School
As you join you get 5 courses plus one brand new course added per month
Watch Promo
Please note all courses are open for enrolment through the monthly membership packages and as standalone purchases.
You are joining the Ben Hewlett Harmonica School, I'm very happy to see you, welcome!
Firstly - thank you for joining. Is this your first go at harmonica? Or maybe you've done some before?
You will get one new course per month so always take that one please.
And here's what you get on arrival:
Five courses.
Beginners -
Take the '30 day challenge' first please.
After that it's 'Trainsounds' for you.
Next is 'Basic 12 bar Blues'
Then 'Basic 8 bar Blues (Trouble in Mind)'
and finally '9 smart ways to play in a band'
Intermediates - you could try the 30 day course as a refresher and then follow the same pattern. If you find this limited you may want to upgrade to the Silver or Gold level to get more courses.
Since starting teaching harmonica in 1995 I have been looking for a way to reach a lot of harmonica players and give them a helping hand. Through this platform (and earlier Youtube and Udemy) I found the way to bring you a huge amount of tuition and to make new courses every month on subjects you tell me you want to learn about.
I love making video courses - it's the next best thing to meeting you personally, and it does save a lot of driving.
So jump in, don't rush, take the courses slowly and practise what you are enjoying.
You can cancel any time and there is no contract for the monthly subscription deal.
If you want 12 courses please upgrade to SILVER level here - http://ow.ly/I5B130jtXGW
Or go UP to the top GOLD level and get all my courses please click here - http://ow.ly/G2EG30jtXIm

Ben Hewlett
Your Instructor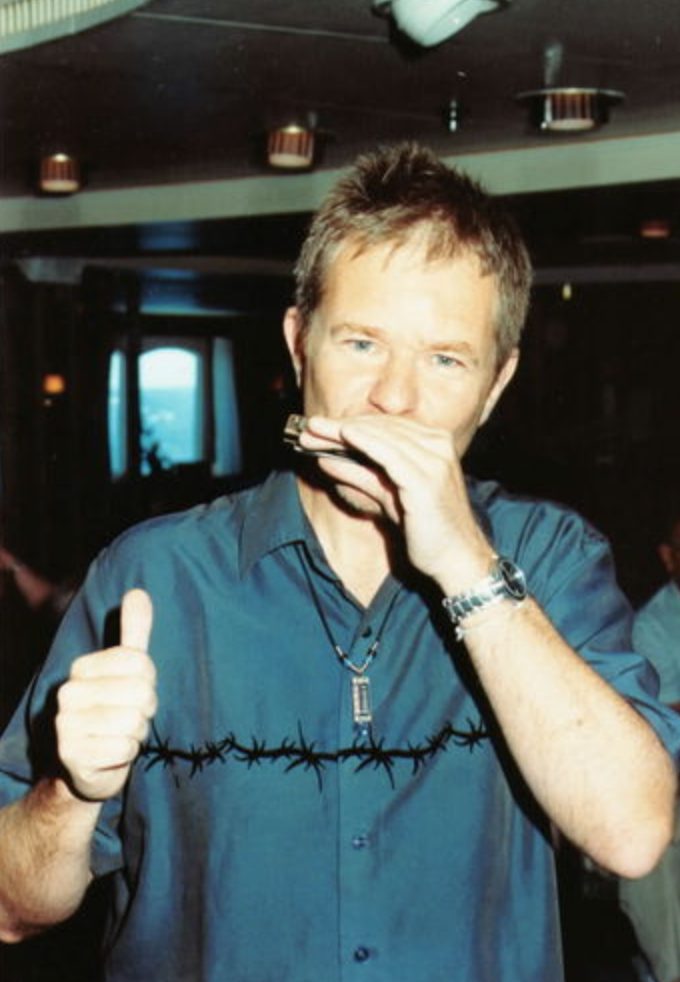 Ben Hewlett is passionate about teaching people like you how to play the harmonica really well.
He works hard using his teaching skills to figure out how he can help you get better as a player, understand more, have more fun, and he hopes you will enjoy sharing his love of the harmonica and music in general.
He has attracted 30,000 on-line harmonica students with 46,000 courses purchased and has nearly 5 thousand Youtube subscribers showing nearly 2 million views. They can't all be wrong!
Ben is the Chairman of HarmonicaUK - the community for UK harmonica players
He has been a full time Professional Harmonica Instructor since 1995
Ben is a qualified harmonica teacher and was awarded the Accredited Diatonic Harmonica Teacher Certificate in 1993 - HTAB (Harmonica Teachers Accreditation Board, supported by Lee Oskar Harmonicas, HarmonicaUK and the International Harmonica Organisation)

Ben is a qualified music workshop leader and was awarded the Certificate of Music Workshop Skills (Goldsmiths University of London) in 1995
Ben is a qualified music teacher and was awarded the Certificate of Teaching - Associated Board of the Royal Schools of Music in 2002 (CTABRSM)
He is lousy at speelling - getting worse actually, so do tell us if you see a typo pleese.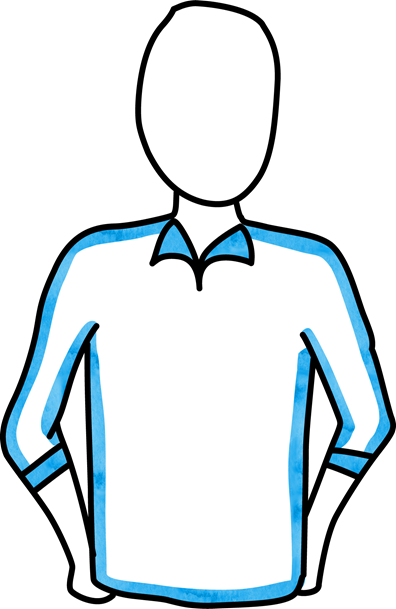 "Excellent beginner course so far. Greatly enjoying it, explains the subject in a succinct, clear manner."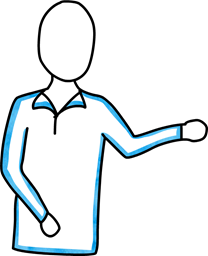 "Perfect pace for me. Mr. Hewlett provides many useful details, while staying on topic. No time is wasted. Course starts with beginner level instructions and builds up from there. I don't have a background in music, nor do I know much about playing instruments, but I have no trouble following along. Mr. Hewlett is an excellent instructor, I highly recommend this class to anyone interested in learning how to play the harmonica.!"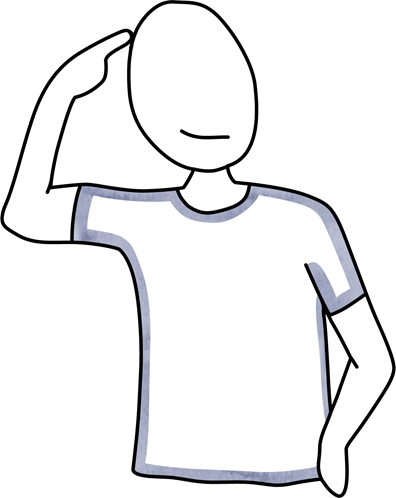 "Want you to know I love your beginners harmonica course. About 2/3 finished. You make it fun, good sense of humor, It is the best$10 I ever spent! Seriously, the amount of content for the price is incredible. Just bought the 101 blues riffs to use next. Thank you! Dan"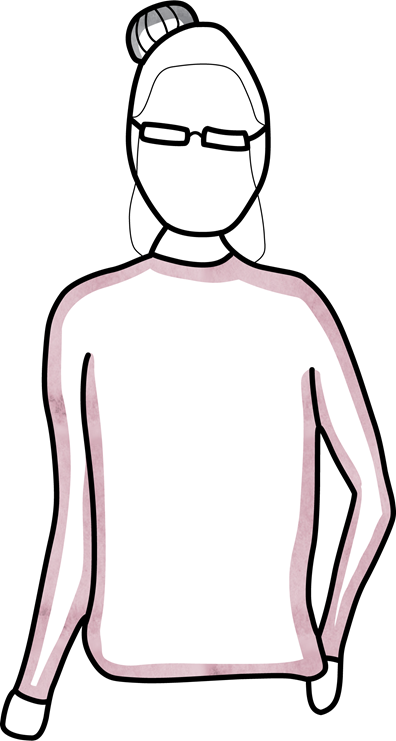 "I have learned more in 7 minutes, than I have in 3 weeks trying to teach myself with videos."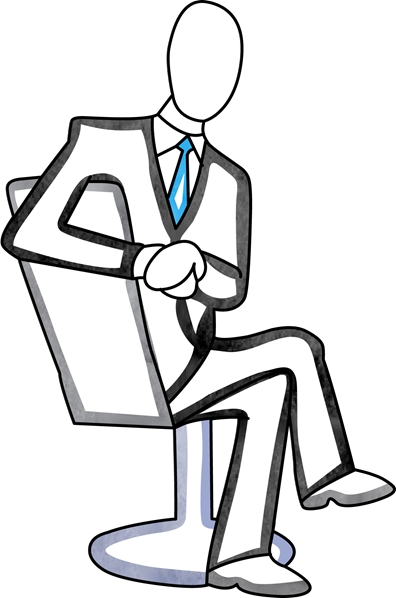 "Amazing course and Ben is a terrific instructor, easy going with a great sense of humor. Thank you Ben"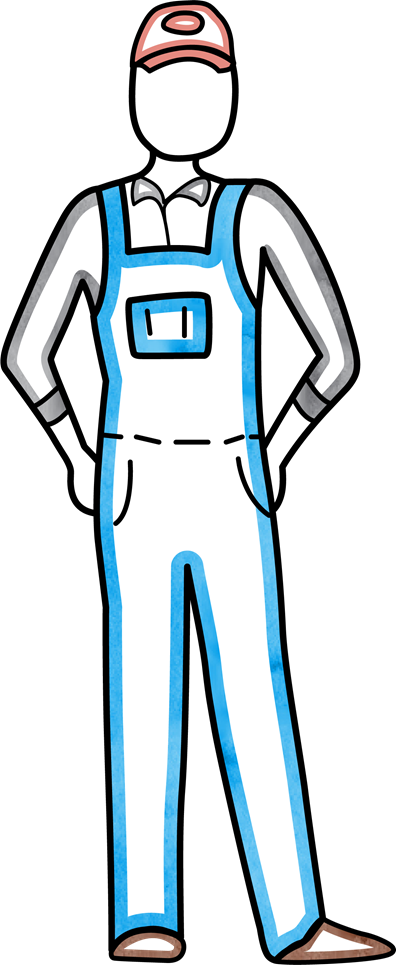 "Once again, I keep learning things from these courses that I didn't know before plus this course was stated as being easy to learn and it is."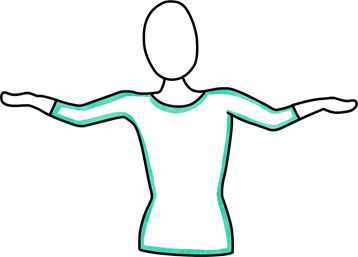 "Fantastic course. Great to understand how to interact musically with other musicians. How to communicate and be spontaneously creative. So many fab ideas, real life info from a tutor who knows the struggles, worked out how to use the dynamics so everyone is buzzing. Now I feel ready to join a band! Thanks"
Courses Included with Purchase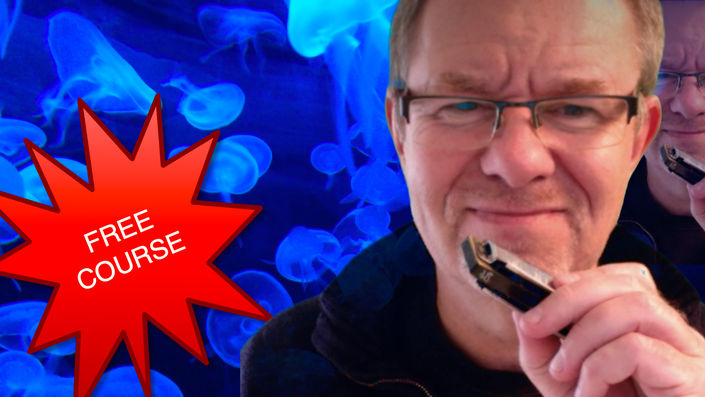 Suck it and See - free trial harmonica course for BEGINNERS
Have you ever wanted to try the harmonica? Yup, me too. It changed my life, it might change yours! Amaze your friends and have fun - it's EASY!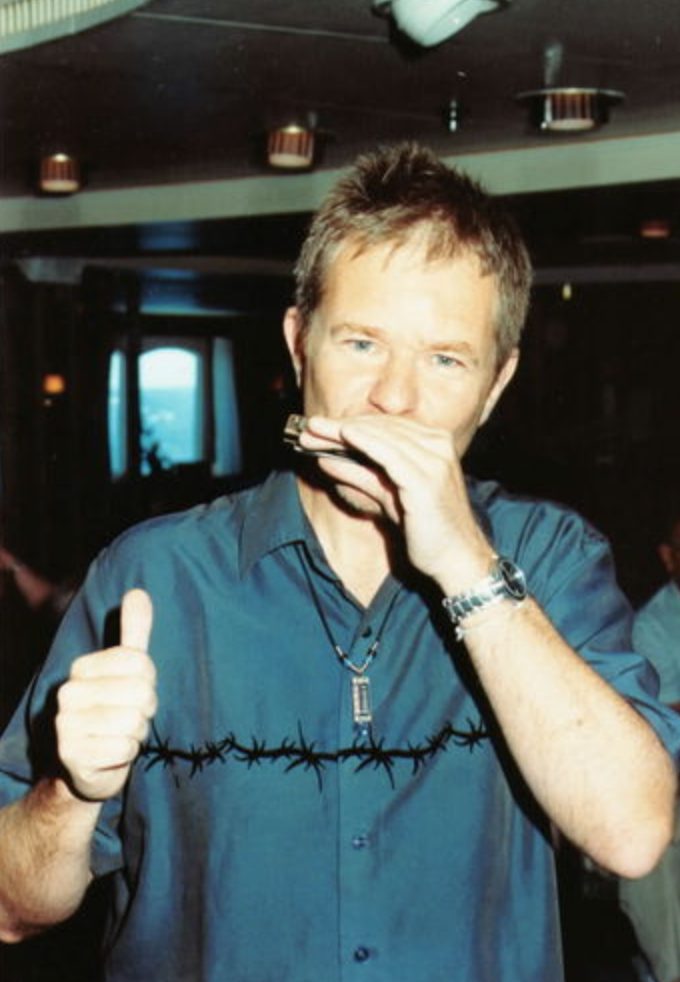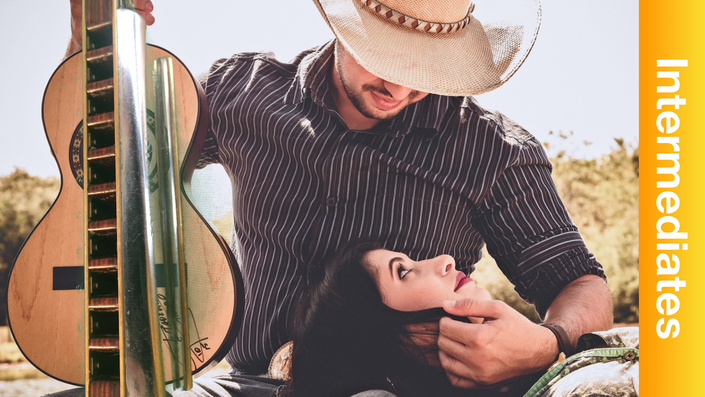 Learn Country Music on harmonica, play the tunes you love!
By taking this course you will be able to play harp with guitar, fiddle, banjo players and singers in the early CM style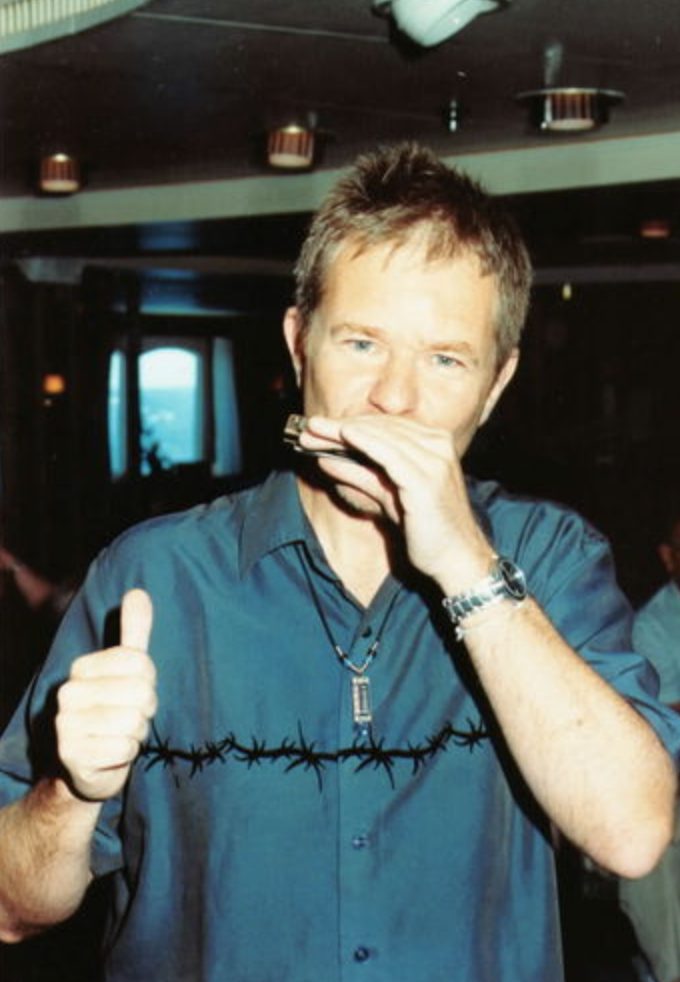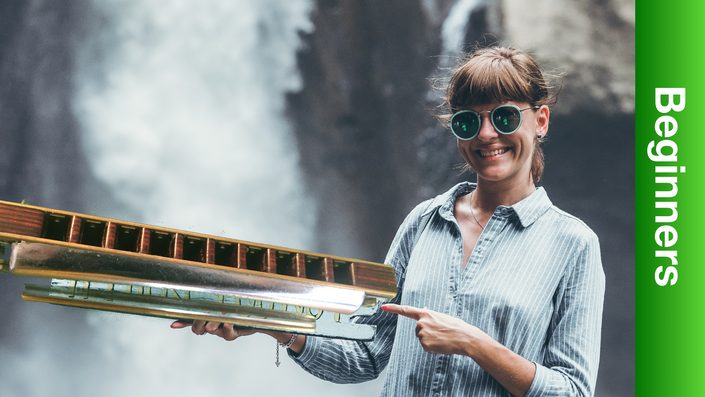 30 day challenge - learn to play the harmonica in one month!
This could change your life; 2 minutes a day, a little practice, and a harmonica; get an easy music skill to enjoy and impress your friends!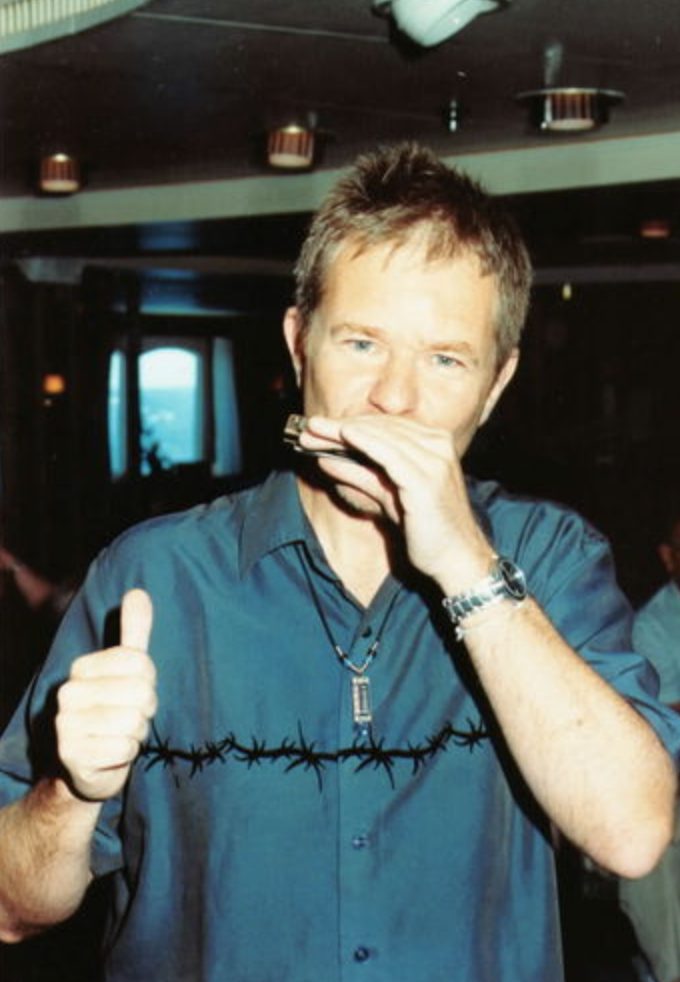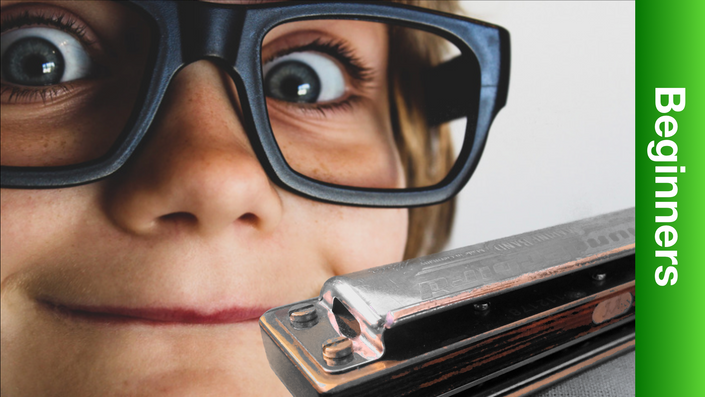 TRAIN SOUNDS - supercharge your HARMONICA skills now!
Learn rhythm, chugging, breathing, speed, excitement, dynamics, music, ear training, chords, whistles, steam, and power.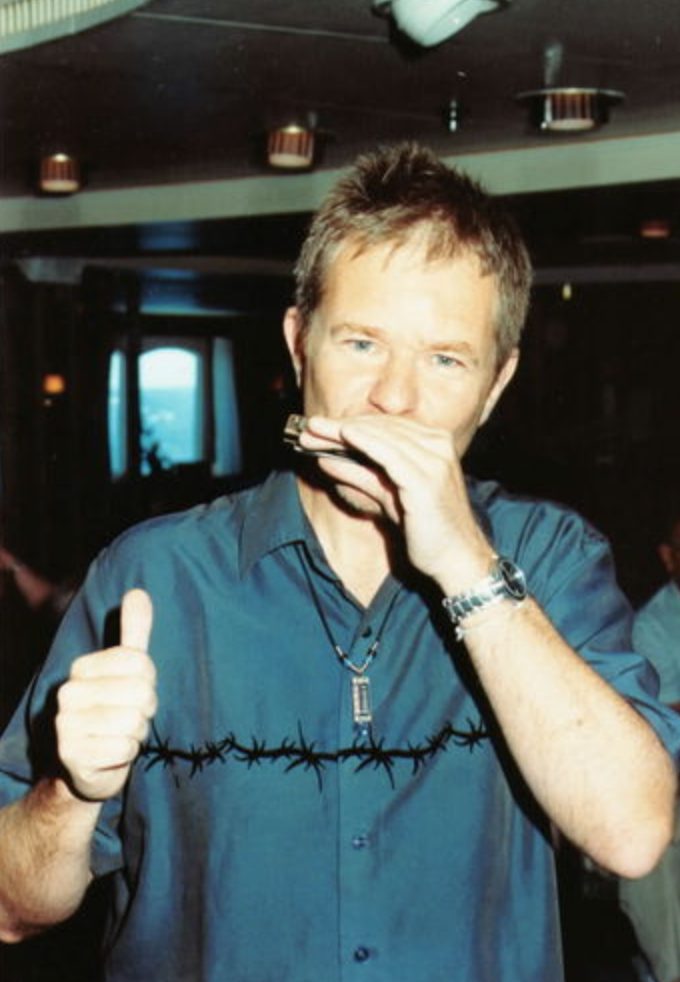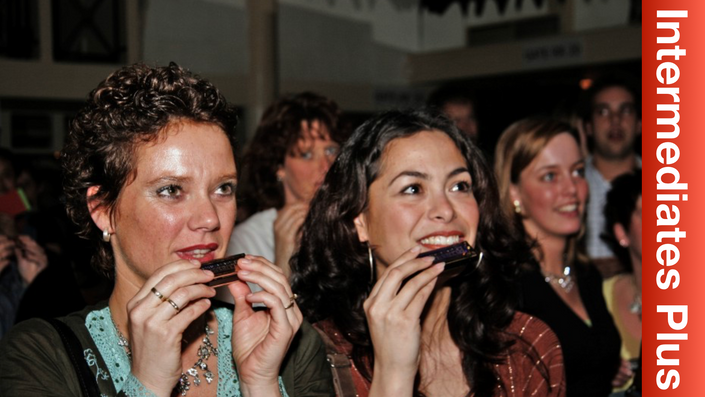 Learn easy Bluegrass and Country licks on harmonica - big fun!
Discover amazing hidden bluegrass riffs for harmonica and play fast and fluid like a Bluegrass Master, you can do it!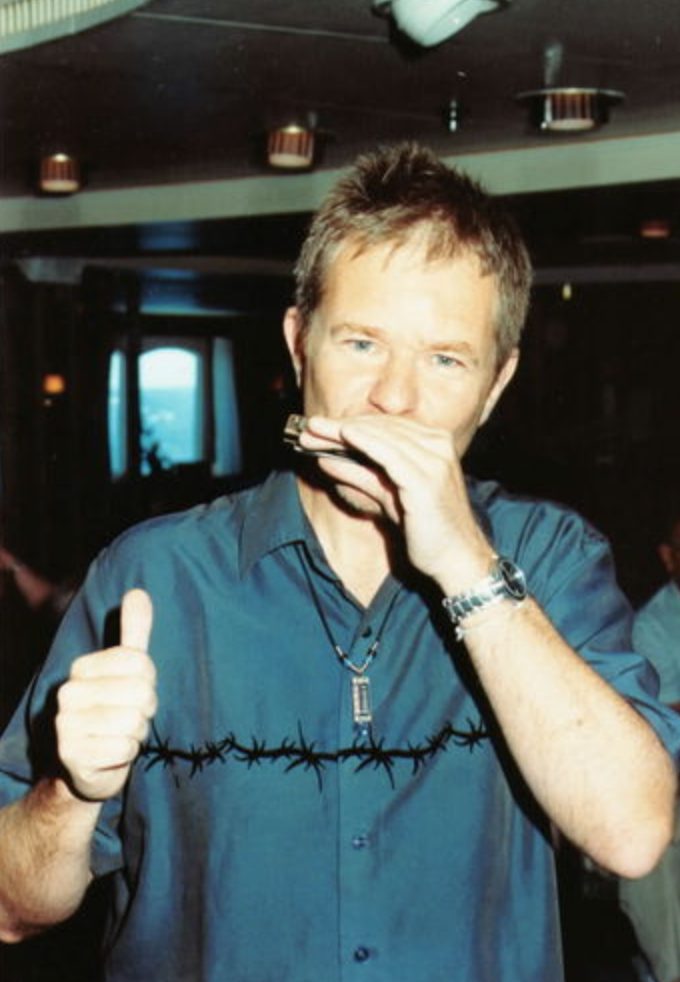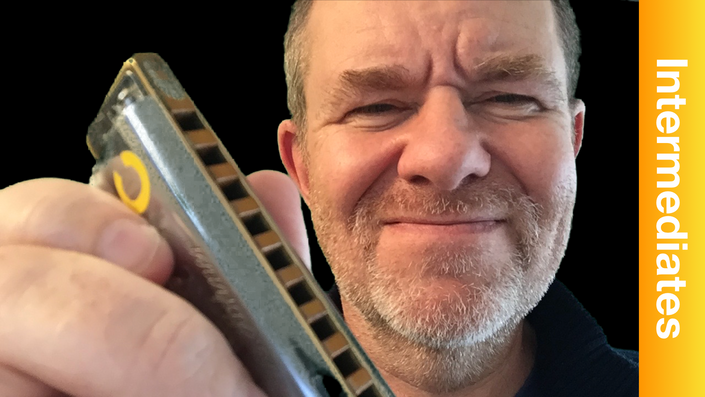 Just Play - learn to play harmonica better by listening well!
With this simple system you will listen to me play and try to copy or respond how you like. You are training your ears!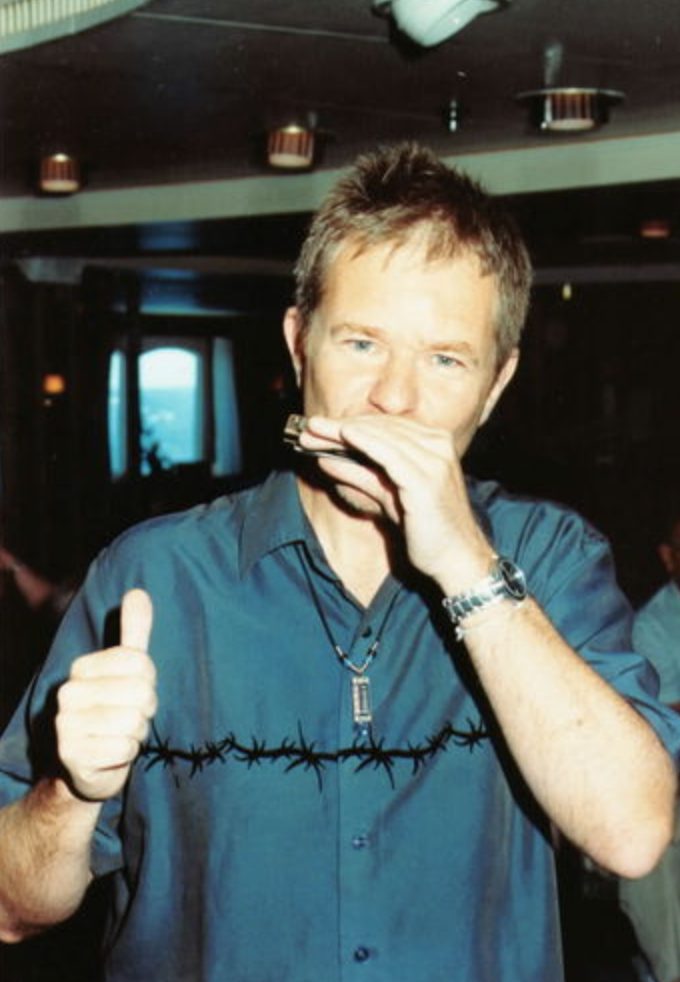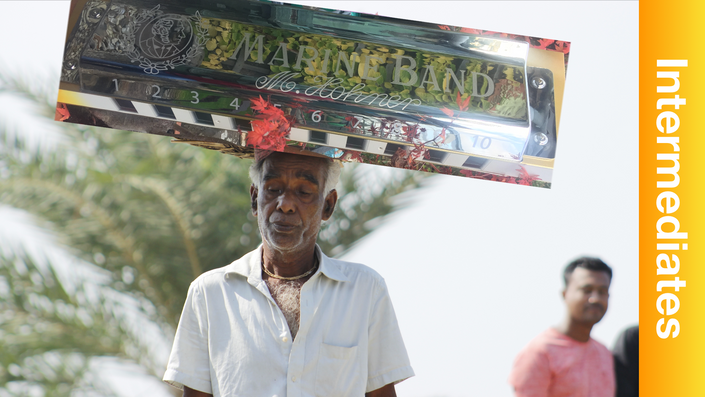 Orange Blossom Special - Bluegrass harmonica classic
Learn how to play fast, how to breathe and play smoothly, start with basics and build speed gradually to about Warp 5.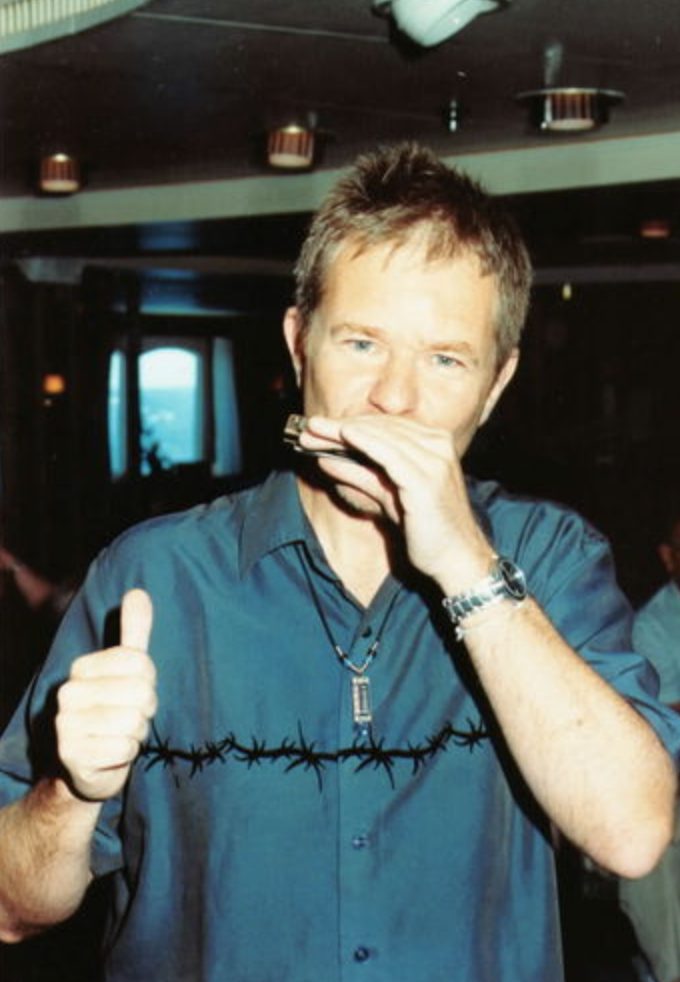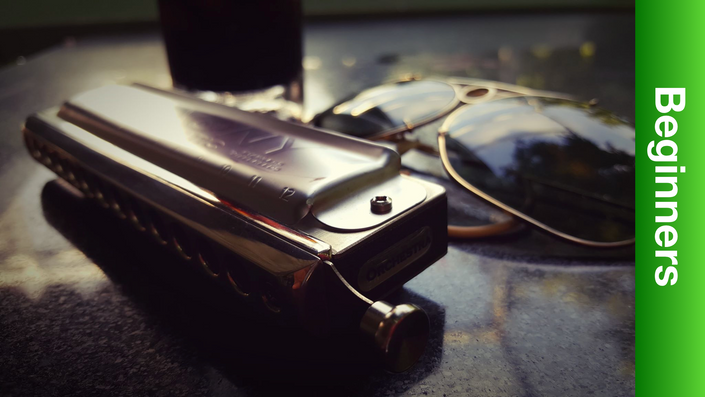 Blues Chromatic Harmonica - basics; fun, easy and amazing!
This unusual style adds another string to your bow. It's powerful like a church organ and surprisingly simple - try it!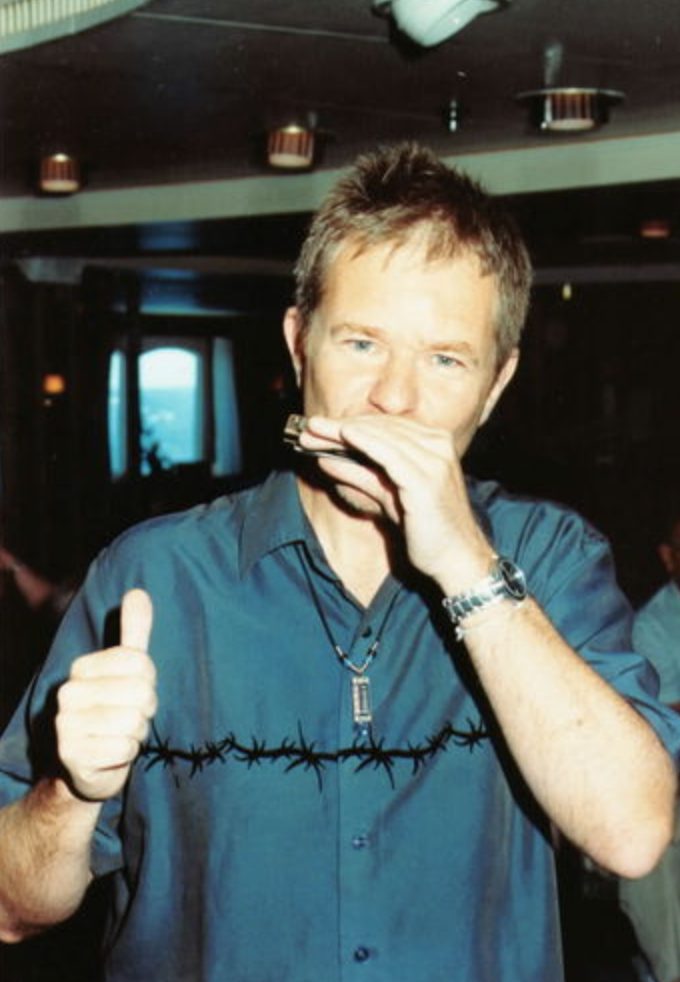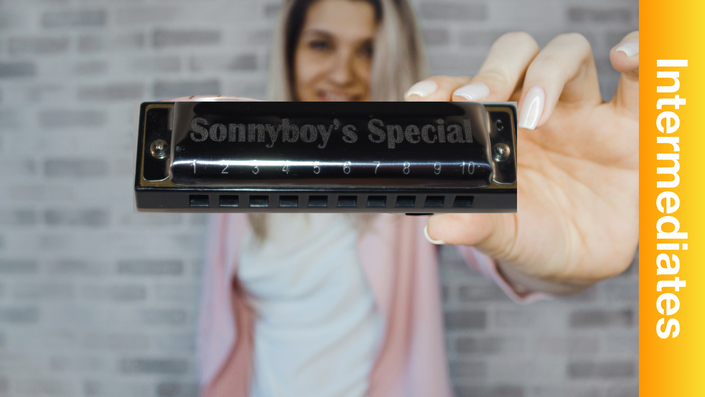 Trouble in Mind - play this classic 8 bar blues tune!
Learn to play this tune and have fun as well as amazing yourself and your friends with your skill.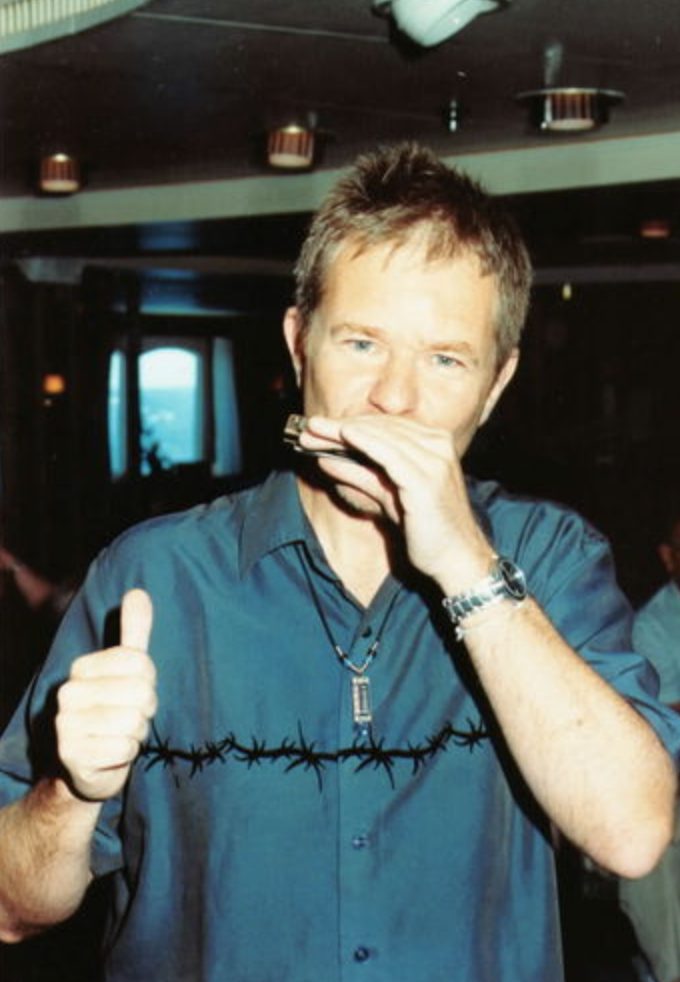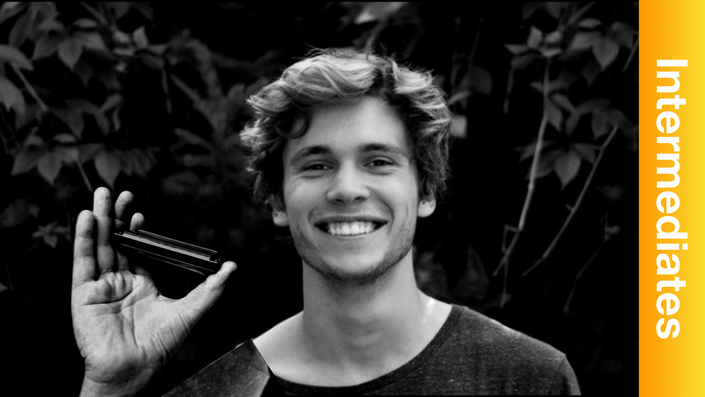 Basic 12 Bar Blues for harmonica players - fast, easy and fun!
Learn to play 12 bar blues with a band and get ready to go to some hot blues jams!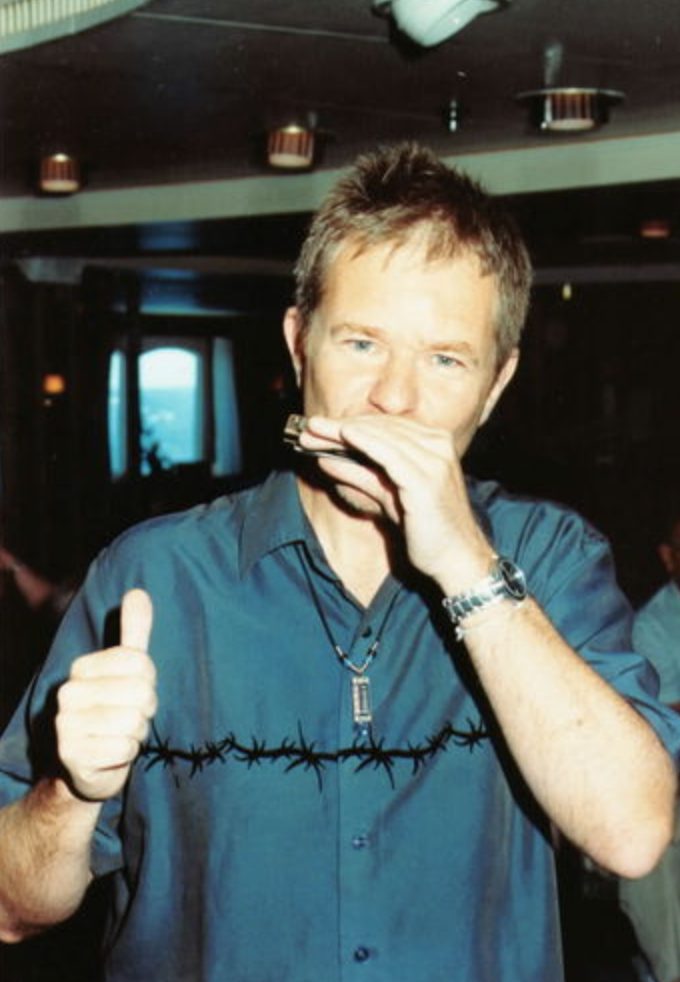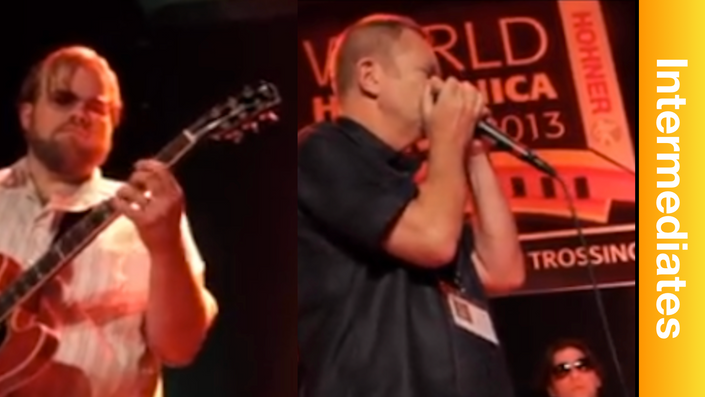 Learn 9 smart ways to play HARMONICA better in a group!
Do you play in a band? Do you want to? I'll show you what to do and not to do. We explore your best 'roles' in a group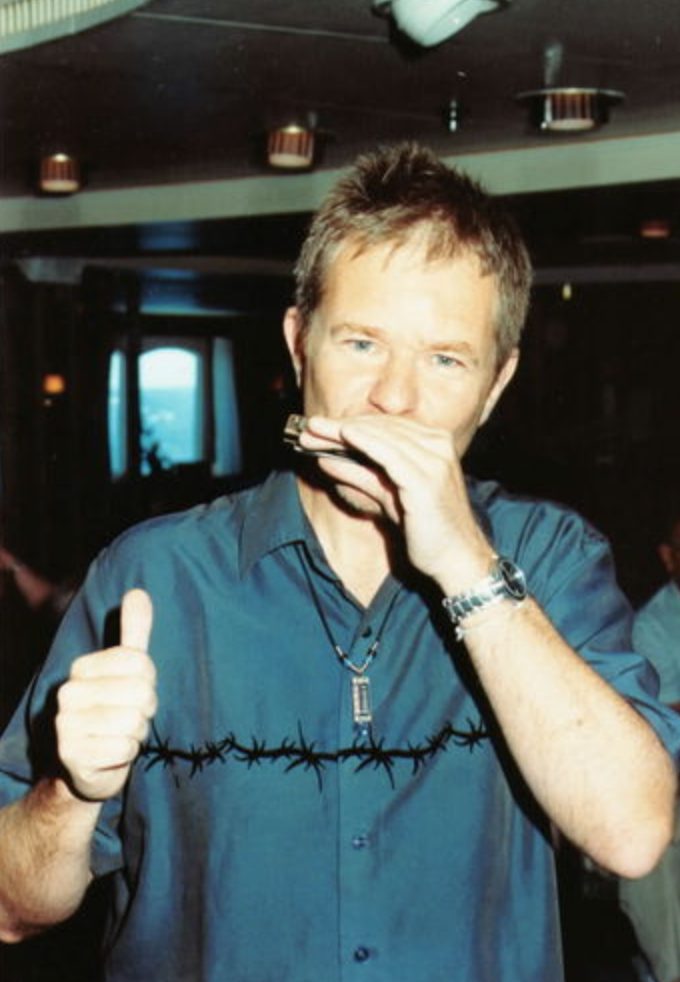 Original Price: $110
Hi, thanks for reading all this stuff!
Register now for a 'first month free' trial period. You will have complete access for a month before your card is charged.
You can cancel and jump out anytime if you are not finding this useful.
All the best, enjoy the courses - there's another coming your way next month!
Ben
Frequently Asked Questions
Can I watch the videos more than once?
Yes. You can watch them as many times as you like.
Can I speak to you personally?
Yes - when I have time I'm very happy to talk. You can call me at home (UK office hours) on +44 (0)7973 284366 or FB messenger https://www.facebook.com/benjaminhewlett or skype (ID benhewlettbenhewlett). I do travel quite a lot so maybe a better way is email
[email protected]
What if I am unhappy with the course?
We would never want you to be unhappy! If you are unsatisfied with your purchase, contact us in the first 30 days and we will give you a full refund. You know you get the first month free anyway so just cancel your card payment during that time and don't pay if you don't like it. Fair?
When does the course start and finish?
The course starts now and never ends! It is a completely self-paced online course - you decide when you start and when you finish.
How long do I have access to the course?
How does lifetime access sound? After enrolling, you have unlimited access to this course for as long as you like - across any and all devices you own.
Contact us:
Email [email protected]
pm me via this site.
You can add me as a contact on Skype (ID benhewlettbenhewlett) - mention harmonica lessons so I don't ignore you.
You can call me at home (UK office hours) on +44 (0)7973 284366.
Or friend me on facebook and us FB messenger.
I also have Facetime, Line, Whatsapp, Viber and others if you prefer to use that.